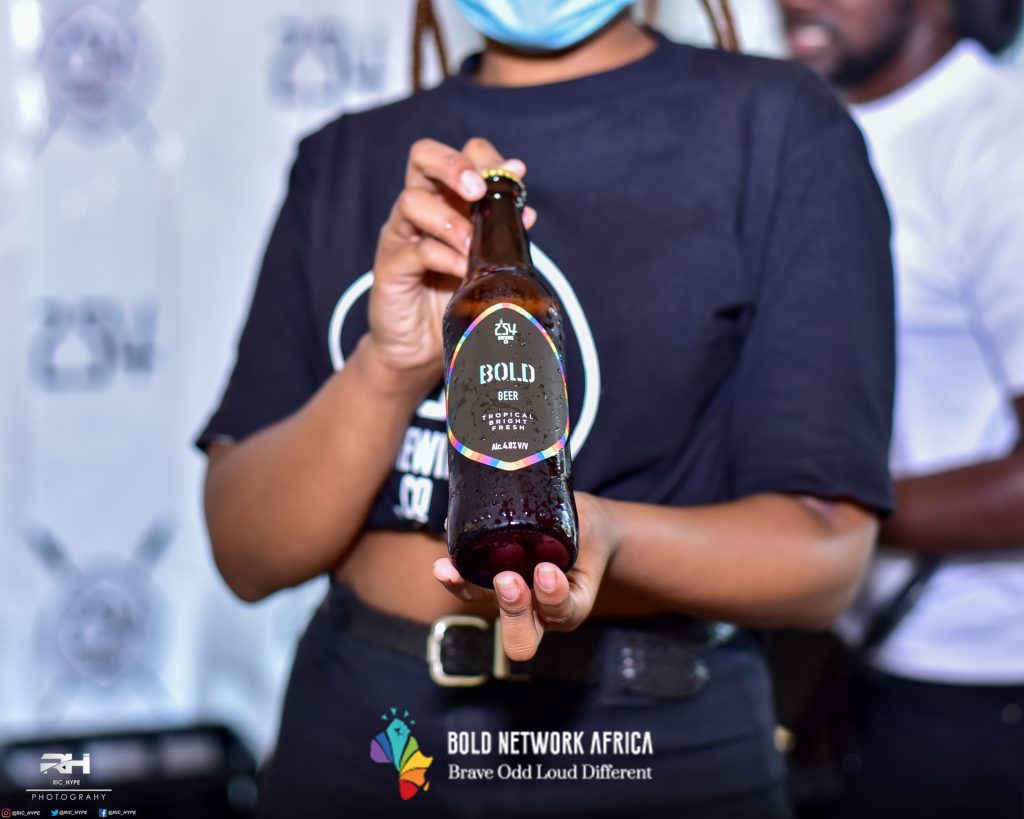 An idea sparked just in time for pride month! Chris Murithii the CEO and founder of Bold Network Africa came up with the concept in May as a result of a growing urge of doing something to celebrate the queer community in June the month of PRIDE. They approached the owners of 254 Brewing Company, who are great allies to the community.
The brewing company did not waste a minute of time and bam! On June 13th the morning of our very first event #BoldAndProud Hangout 'Bold' beer was available for sale. It was well received and sold out within two days!
254 Brewing Company started three years ago is among the many brewing companies we have in Kenya. It also has a sister company called Booch that sells the Booch drink, a healthy non-alcoholic drink.
The selling point of the Bold beer is the purple haze color of the beer which is coupled with healthy ingredients to capture your soul with a fine distinct taste. So far this is the limited-edition partnership with 254 Brewing Company and the beer is available in;
Chupa chap (online deliveries)
Geco café Lavington area
Cultiva in Karen
254 Brewery in Kikuyu
Apero in Diani
Our aim is to make it available in all parts of the country, If you are interested in stocking the Bold beer kindly email us at hey@boldnetworkafrica.com