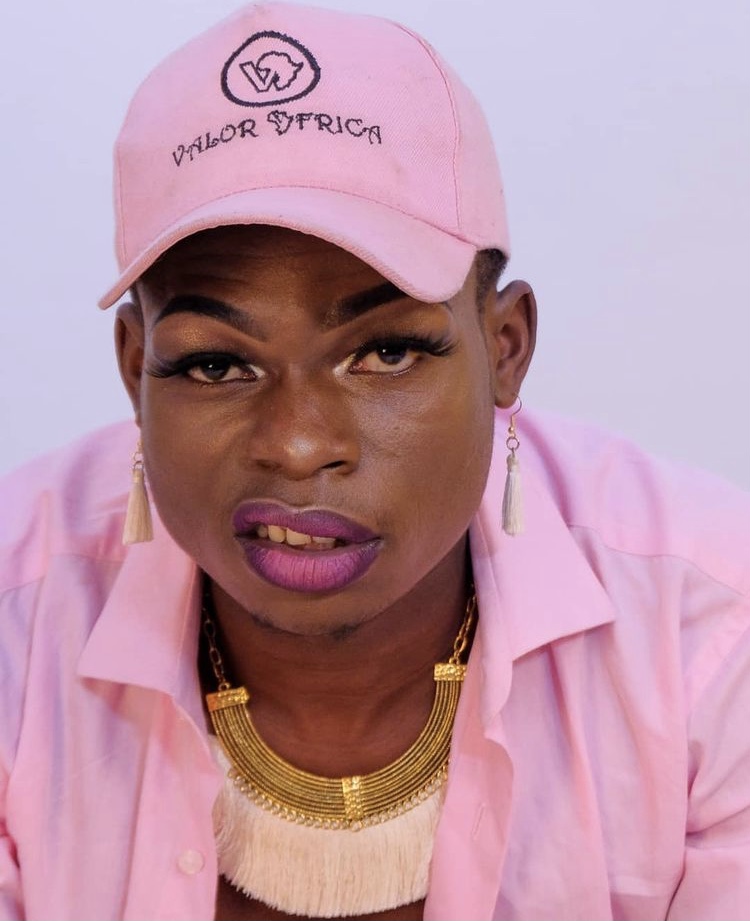 Charles Wiglly, was born to dance coming from a humble background, as the firstborn from the second wife in a big family of ten siblings. The son of a mechanic and a hardworking mother for a seamstress, Wiglly grew up with challenges of being sent home from school due to fees but since he discovered his talent of dancing, he has come out stronger.
He started dancing in church and winning competitions since he was little and not only did he dance he could sing too. Wiggly, now 26 six years old shares his life story in a nutshell of how he became the dance master he is today.
"I was quite an entertainer that I remember one time I dropped my grades and couldn't proceed to the next class but my teacher saw something special in me, he said he liked me because I would lead my fellow students in worship in the dorms. And indeed I did pass and became index 66/200 in Baba Dogo Primary.'
In high school, we formed a dance group with my brother the leader called 'Eagles' and we used to participate in dance competitions. This one time the competition was happening while I was in school and given the fact that we had really practiced on it and I being the sensation in the group I had to show up. So, I sneaked out of school and dyed a line on my head brown and went, coming back I had to apply the black shoe polish to disguise the dyed patch but the head boy noticed. He wanted to beat me up for it but we fought and the headmaster heard of it. I got quite a serious beating for it which gave me scars on my body. My dad couldn't stand that and went with a machete to school the following day! We participated in the finals of the dance competition the next day and won. I felt like dance is my reliever and it gives me comfort.
The group continued to grow after high school doing dancing in artists' videos and one by one we started getting jobs. At 16 years I started working selling mandazis and a PS owner saw my effort and hired me at his place too. I would sell here and later go and manage the PS shop. I eventually opened my own shop my dad bought me another PS station but they got stolen. At 17 years I auditioned at Safari Park for the Safari Cat and for Sarakasi but didn't get in. So I started doing odd jobs, I sold viazi karai* in Bururburu, became a welder in Gikomba*, and even a security guard for the Chinese in Nairobi. Juggling low-income jobs and trying my luck in auditions was my life. My brother started pressuring me to go back to school but with what money?
I then went back to Safari Park for the Safari Cat auditions and met the same person who turned me away years back. He couldn't remember me but I stood out to him. We got three months of training I pushed myself in the training and got a contract in six months. I am a quick learner and never got comfortable with routines, I keep learning new ones, I had trained for a skit called, The Love Fiar for three years until the right time. Then came the search for a captain I was the most eligible candidate although I was not interested in the position. There were other people before me, they had been there for years. I was given an ultimatum to take the position or go home- I took it. At the back of my head, I knew this was not it, it was just a stepping stone. They called me 'Hitler' because I led with all I got. During that time I was chosen captain the supervisor went for a leave for the very first time.
"I am not a dancer but a creative; I master my body and continue to master my body. If you make me do hip-hop I will, gengetone* I will be even better than you. That's why am still learning."

-Wiglly
When I started feeling comfortable, I took advantage of the extra time I had now being a captain with an assistant. Around that time is when I lost my father and met Amuna my friend also a choreographer/dancer. I started looking for sideshows, going to auditions and crossed paths with Chiki Kuruka, it was referred to in a group, and decided to try out the auditions. I knew I was the best and became a member but a silent one because I did not have the time for the hangouts. I started posting my stuff on social media and Orijin a dance company reached out and said am a great dance but I needed some sharpening. I took the challenge. I went there and found them teaching ballet, they trained the best of the best. It wowed me! I always wanted to ballet in learning to be the best in what I do. That same day I lost my job as a captain and got demoted because I was late for training the Cats and made my assistant do it. This motivated me the more, working 10/20 times harder even when people were off stage, when others were napping I was on stage, even making the Captain look bad. There was a time we were training for 'Patapata' and the supervisor stopped the music to say, there were 20 people on stage but he could only see one person dancing-me and wished me God's blessings. When I dance I am in my zone, I lose it and always discover myself more when I move.
Then Covid-19 hit and lost some of the dancing privileges I had like my rent allowance. So, I reached out to Orijin, and unfortunately, they also had a tight budget at the moment. With the lockdown there was no job to do; I looked elsewhere, keeping myself busy. I exercised keeping fit and went to the gym to teach a class for an hour. I taught aerobics I got my 500shs paid the fare and left with half of that. Slowly things started looking up, Chiki called me for a Sol generation gig. She loved my style of dancing and we started voguing gigs even with Chimano. Orijin called me for a contract offer. Safari Park called me back to work as I was doing a Sol generation gig and expected more to report back the following day. I told them I was in Mombasa and could not make it but they threatened me with a replacement and that is how I lost the job. I was left broke, out of Safari Park's payroll, dancing tips, and allowances, I had jobs with Orijin and Chiki but the money was yet to come.
I was locked out of my house, I was living with my older brother at the time and my phone was off. So I went to a friend, a former colleague he was home, still no work yet they had fired me. I was really stressed out; I went out and bought a drink. I charged my phone and slept. When I woke up and switched on my phone, I got so many M-pesa messages for the work I had done. I was so happy I paid my rent then and then, bought my friend a mzinga and went back to my house with plans to move to a bigger house in K-South with my brother.
Chiki had the Dance Shagz idea and she brought together the best in the industry and gave us that professional experienced, we out and pitched. So I was working at Orijin, having classes at a gym in town and private clients thanks to Amuna. It has been a journey but one thing that has been constant is my dance, even now with a broken knee I wake up and create.
QuickFire
First dance style?
Jazz Fusion
Natural dance style?
Voguing
What do you dance to?
Lyrics speak to me
Best Choreographer?
Brian Friedman
"I believe dance sends a message through my body. I listen to music and it sticks to my head until am able to express it through my body and that's when I am at peace."

-Wiglly
Glossary
Viazi Karai-a coastal fried potato snack in Kenya
Gikomba-a famous thrift market in Nairobi
Mzinga-a bottle of alcohol
Related articles